If you are looking for an easy pendant idea, check out this DIY Hot Glue Necklace Pendant step-by-step DIY. It's perfect for your partner!

Required material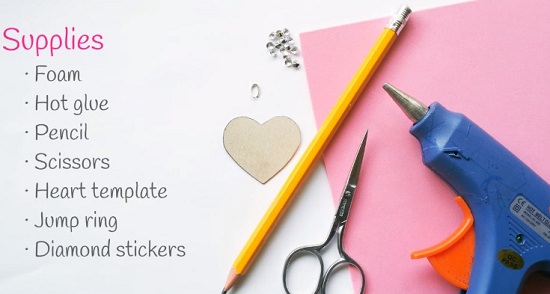 Foam
Hot Glue
Pencil
Heart Template
Jump Ring
Diamond Stickers
1.  Take a foam sheet

Take a foam sheet of pink color or any suitable color you want!
2. Make heart

Using a cardboard heart, shape a heart on the foam sheet with a pencil.
3. Fix Jump Ring

Glue the jump ring in position in the middle line of the heart.
4. Fill Glue

Fill the heart shape with hot glue. Remember to fill in glue in an identical manner so that it doesn't look clumsy!
5. Diamond Stickers

Before the glue dries, put diamond rings in the area you want to decorate your heart pendant.
6. Dry!

Let the heart dry for approx 2-3 hours.
7. Cut
Using a pair of scissors, carefully cut out the heart pendant from the foam sheet.
8. Ready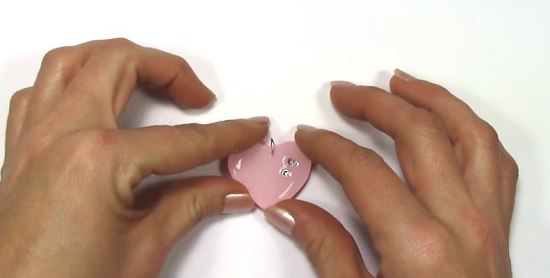 Your Glue Heart Pendant is ready to use. Attach it to a necklace chain to use it. Either gift it to your partner or keep it yourself.
Watch the Video Tutorial: