Showcase your Creativity by making this step by step Paper Heart Showpiece at home, using just a metal wire, cardboard, paper and few more basic supplies! It's an ideal gift for your partner!
Required material
Paper
scissor
Pen
Cardboard
Glue
Fluorescent Paper
Brush
Thread
Beads
Metal wire
Lid container
Method
1.  Mark heart on the  paper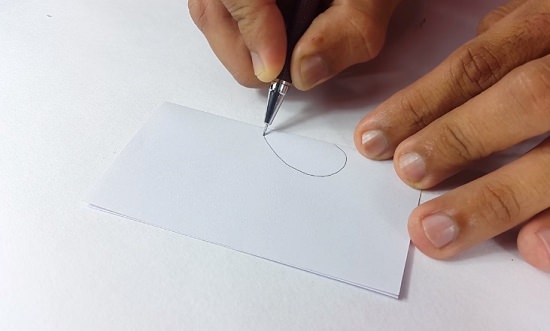 Fold a paper in half and start making half the heart on one side of the paper.
2. Cut heart mark using scissor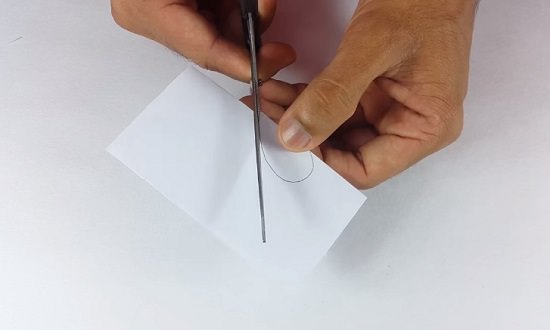 Use a scissor to cut the heart out, you made in the previous step.
3.  Make two heart mark on cardboard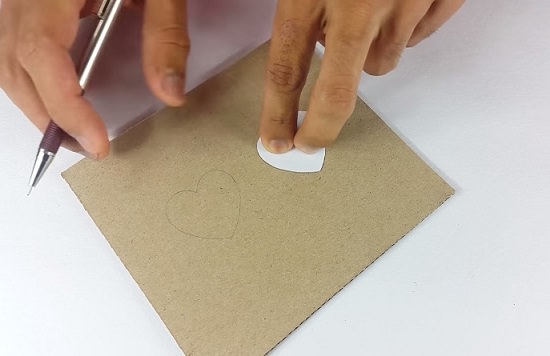 Use the previous step's heart as a stencil and replicate 2 hearts on a cardboard piece.
4. Cut both heart mark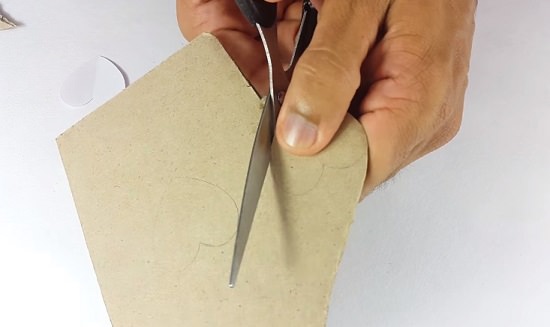 Now, cut out the cardboard hearts.
5.  Glue the Sides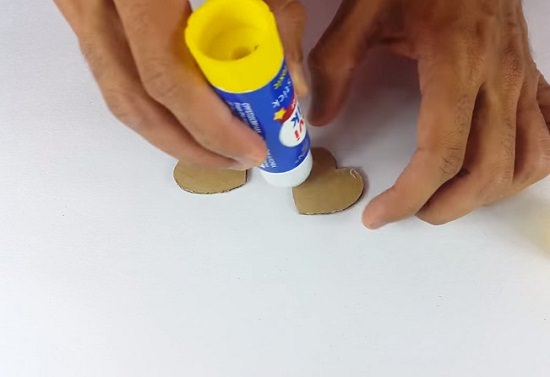 Glue the sides of the cardboard hearts and paste them together.
6.  Marking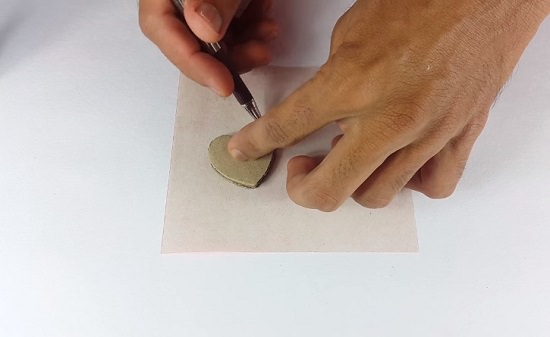 Draw the hearts on a fluorescent paper, preferably red in color.
7.  Cut Fluorescent Paper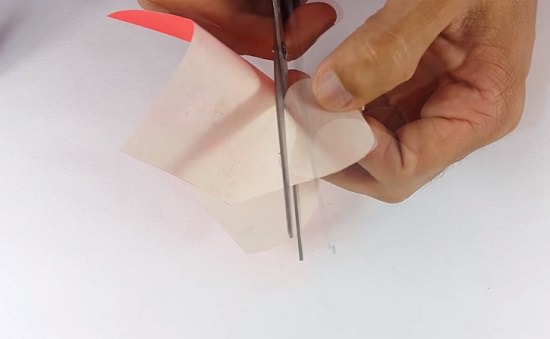 Cut the fluorescent heart using scissors.
8.  Paste both Sides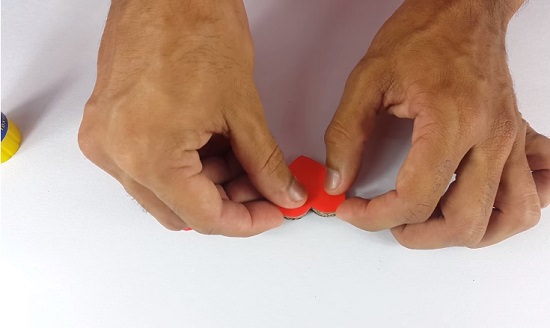 Paste the fluorescent hearts on the cardboard hearts.
9. Covering Edge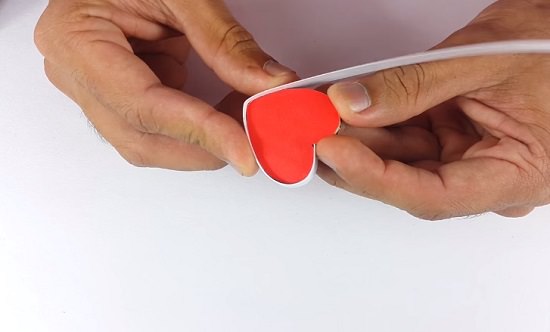 Cover the edge of the heart using strips of white sheet. Repeat doing the same step with 3-4 strips.
10. Paint White Color on the Edge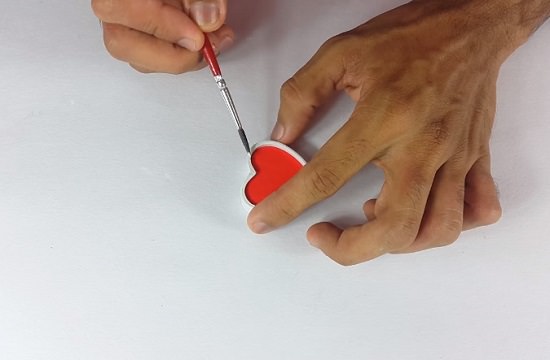 Paint the edge of the heart with white paint.
11. Thread in the bead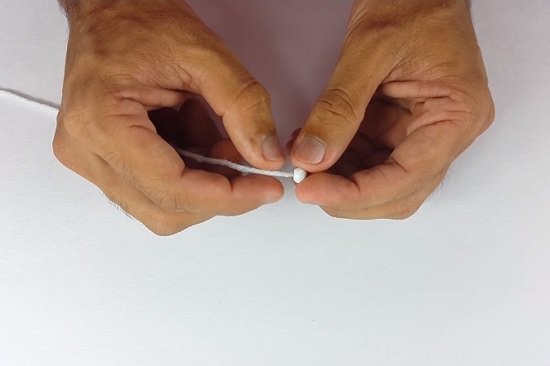 Insert a bead to one end of the thread at tie knot so that the bead doesn't roll down.
12. Paste bead on the Heart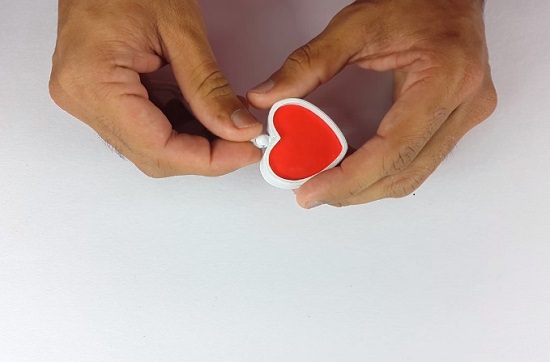 Use an adhesive to attach the bead to the heart as it is done in the picture above.
13.  Give shape to the metal wire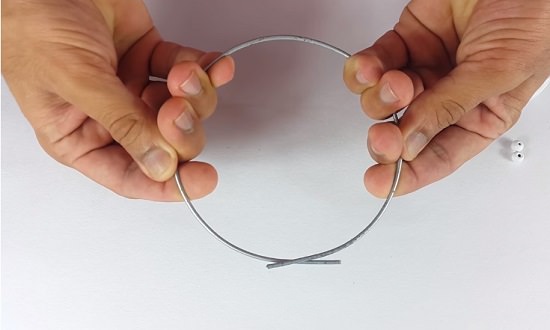 Take a metal wire and bend it, so that it forms a circular shape.
14. Cut extra wire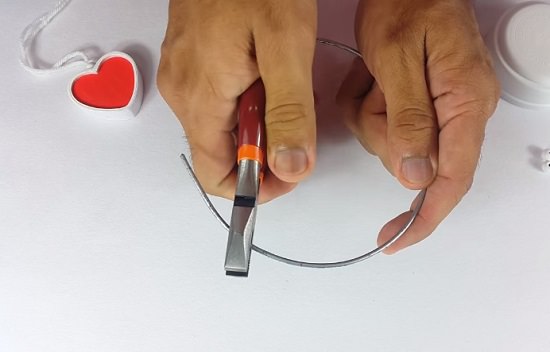 Cut the extra wire using a sharp tool so that the wire takes the shape of a somewhat waning crescent moon.
15. Paste bead on the top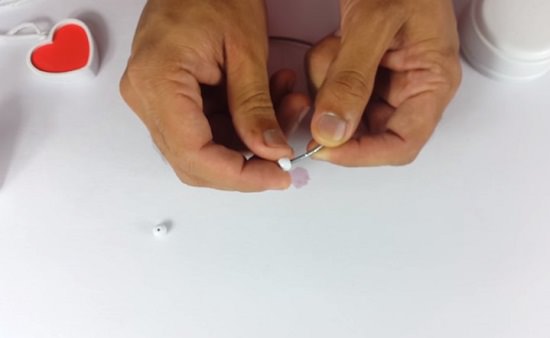 Once you are done with shaping the wire, paste one bead each on the ends of the wire.
16.  Stand the wire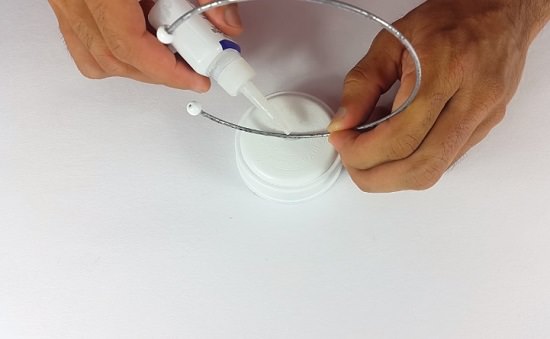 Use a strong adhesive to glue the bottom of the wire to the lid of any container.
17. Paint on the wire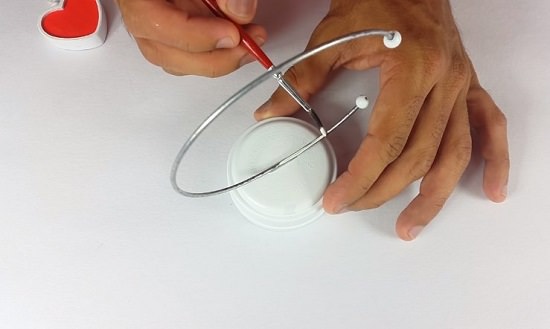 Start painting your wire with the color of the bead you have chosen!
18. Knot heart shape on the wire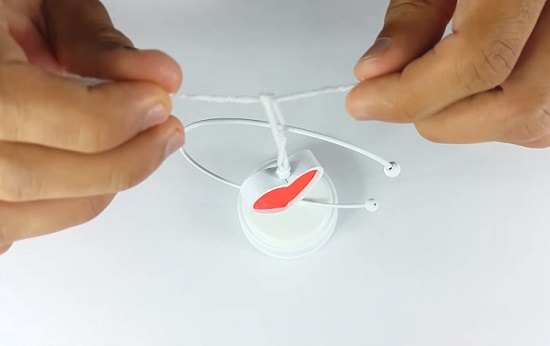 The last step is to knot the heart shape to the metal wire.
19. Ready
Voila! Your handmade metal heart showpiece is all set to flaunt your creativity!
Check the Video Tutorial: